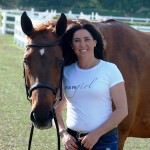 This week I had the chance to join Consetta, Bryan, and Mike on the Full of Sith podcast. We discussed all things Star Wars, including my childhood experiences as a Star Wars fan, my entry into the online fandom through fan fiction, The Clone Wars, the Expanded Universe, and the Sequel Trilogy. We also talked about some of my favorite Star Wars characters, especially Jaina Solo and Princess Leia, and Consetta and I dropped a few glitterbombs on her co-hosts. (Hopefully Mike and Bryan will recover.) In addition to Star Wars, I talked about the process of creating and writing Wynde, and how I've applied many of the lessons I learned from writing fan fiction to my original storytelling.
I had a great time talking with them, and I hope I'll have a chance to join them again in the future.
In case anything sparked your curiosity, here are some of the FANgirl posts related to topics I discussed on the podcast:
And for anyone curious on the million and a half words of fan fiction, here's the best place to find the fun stuff, plus one or two more.