Admittedly I fell behind last month, but for good reason. Listings for upcoming books are fantastic things, especially when it is a project you are working on. For the past couple of months I have been toiling away on Ultimate Star Wars for DK Publishing. It has been an honor to be part of the authorial team that includes Ryder Windham, Dan Wallace, and Adam Bray. This book is going to be amazing and is set for release in May 2015. Adam and I talk a little about the book on the last RebelForce Radio Star Wars Rebels Declassified.
Meanwhile there is still work to be done in my own fictional Fireheart Series universe. The first book, Wynde, received another 5-star review at Amazon.
The universe created by the author is intriguing. It includes magical and technological elements in the style of Star Wars. The author fleshes out several different cultures. Each one of these feels realistic. Main characters are also well done. They are multidimensional with unique motivations and goals.
Thanks, Matthew, for the kind words. More praise from Yogi Kai at book review blog Fictional State of Mind in her giving thanks series. And a big thank you to @JediPrinczess for sharing with me this photo of Wynde on her shelf of favorite books.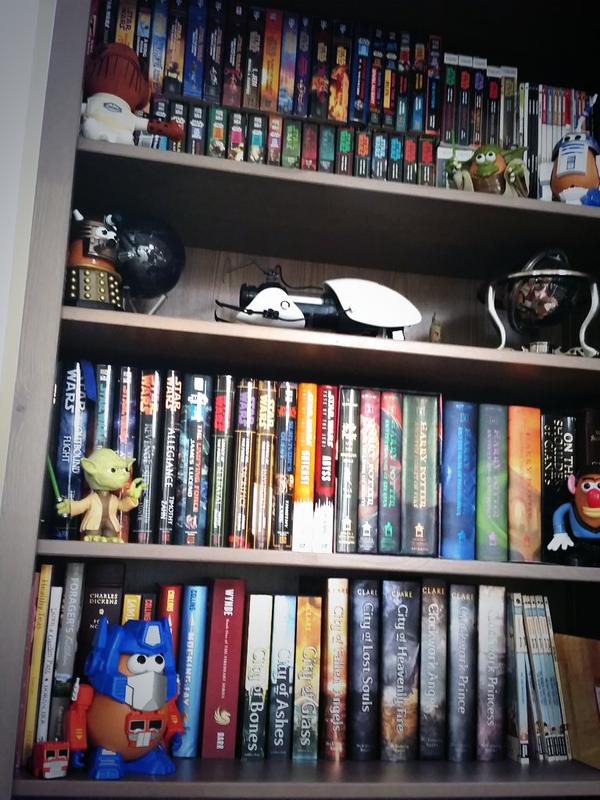 If you haven't seen my piece on designing the Heroine's Journey for my protagonist Vespa, then I encourage you to check it out. More posts along that line will be coming over the next couple of months. The plan for Fireheart's future is starting to unfold, with an upcoming audio short of the first chapter of Wynde recorded by Geek Kay, a post on editing the novel from my editor B.J. Priester, illustrated short stories, and a prequel novel, featuring Daemyn Wynde and Utara Fireheart, written by B.J. Right now I am reading the manuscript and it is legendary!
Artist Magali Villeneuve, who did the amazing character banner for promotional material to go along with the Fireheart Series, created tons of stunning artwork for the Game of Thrones tie-in book The World of Ice and Fire. The book is unbelievable in the detail and composition and was overseen by Erich Schoeneweiss, who many may know through his work on Star Wars books.
Up next time, I'll be sharing more details about when and where you can find more from the Fireheart Series. Please check out the series Facebook page, which doubled its Likes in the month after the artwork was released!
With the holidays coming, consider giving the gift of story to your geeky friends. Give the gift of Wynde!
---
Tricia Barr's novel, Wynde, won the 2014 Independent Publisher Book Award Gold Medal for Best Science Fiction/Fantasy/Horror Ebook. She was also part of Silence in the Library's successful all-female creator science fiction and fantasy anthology Athena's Daughters, which is available now. For excerpts and tales of her adventures in creating a fictional universe, hop over to TriciaBarr.com.
For updates on all things FANgirl follow @FANgirlcantina on Twitter or like FANgirl Zone on Facebook. At times she tries the Tumblr.